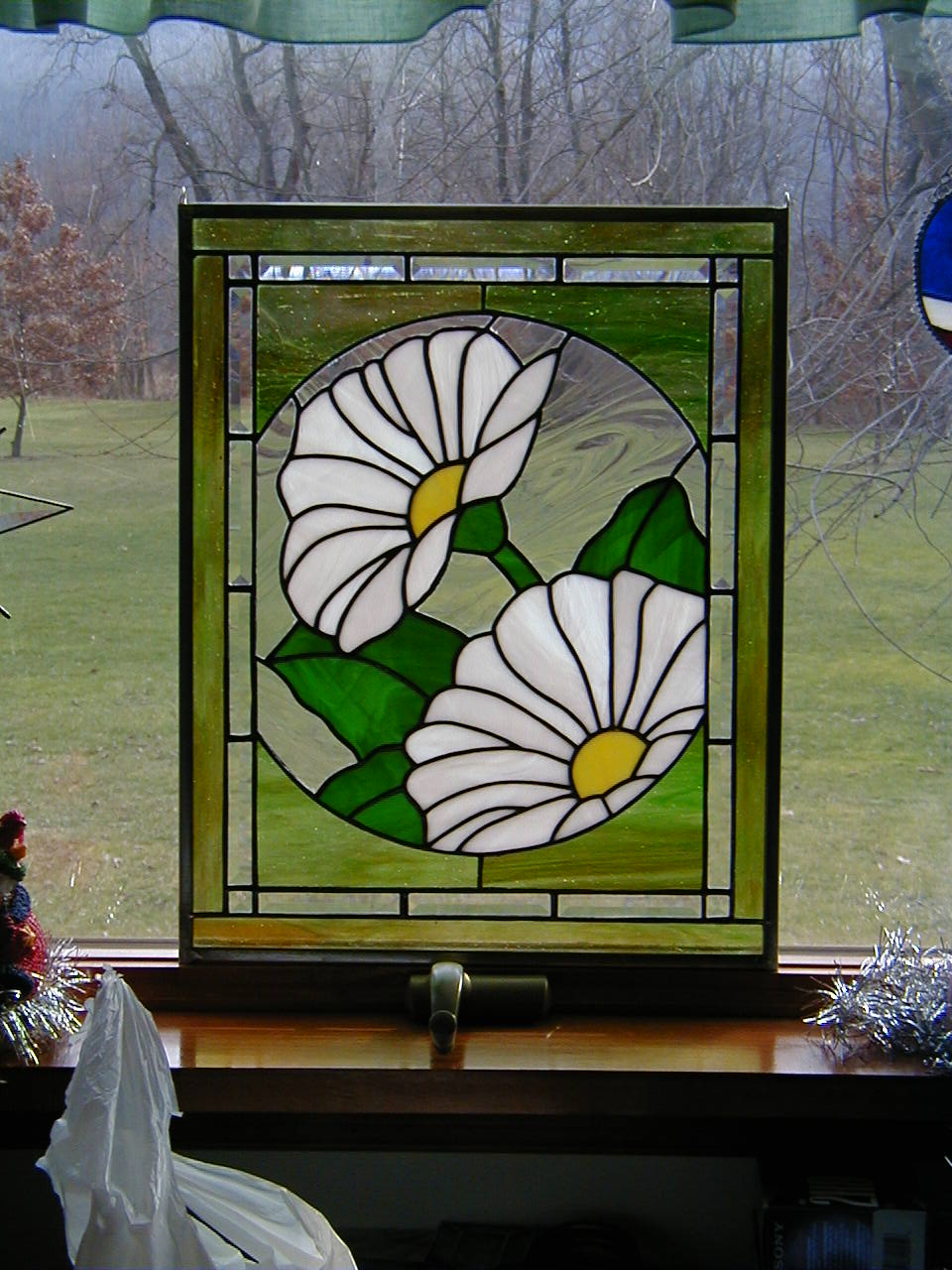 Purple Heart Panel for local Veteran
Deer head panel made with pre-cut deer head bevels.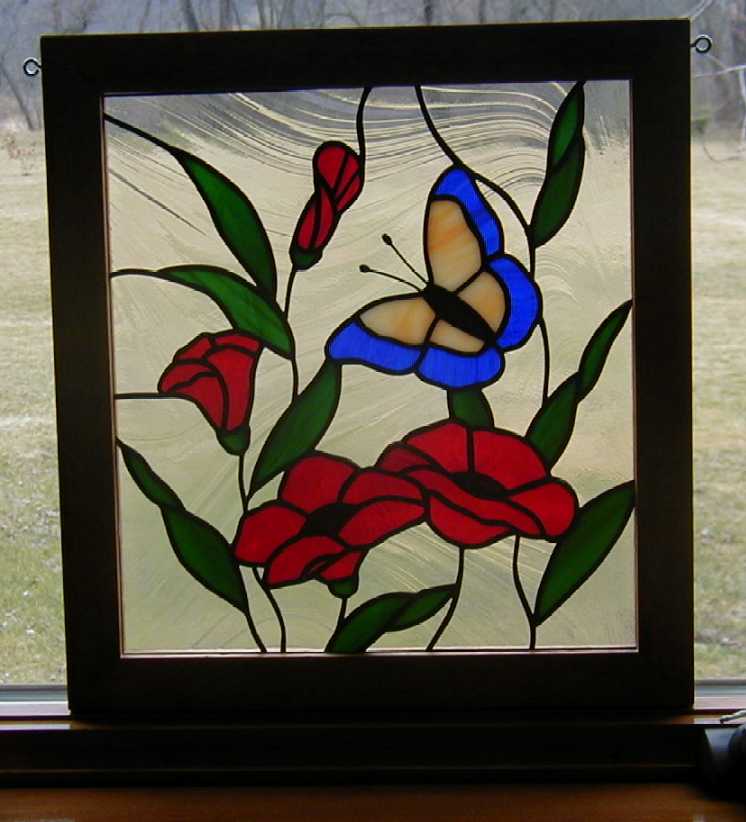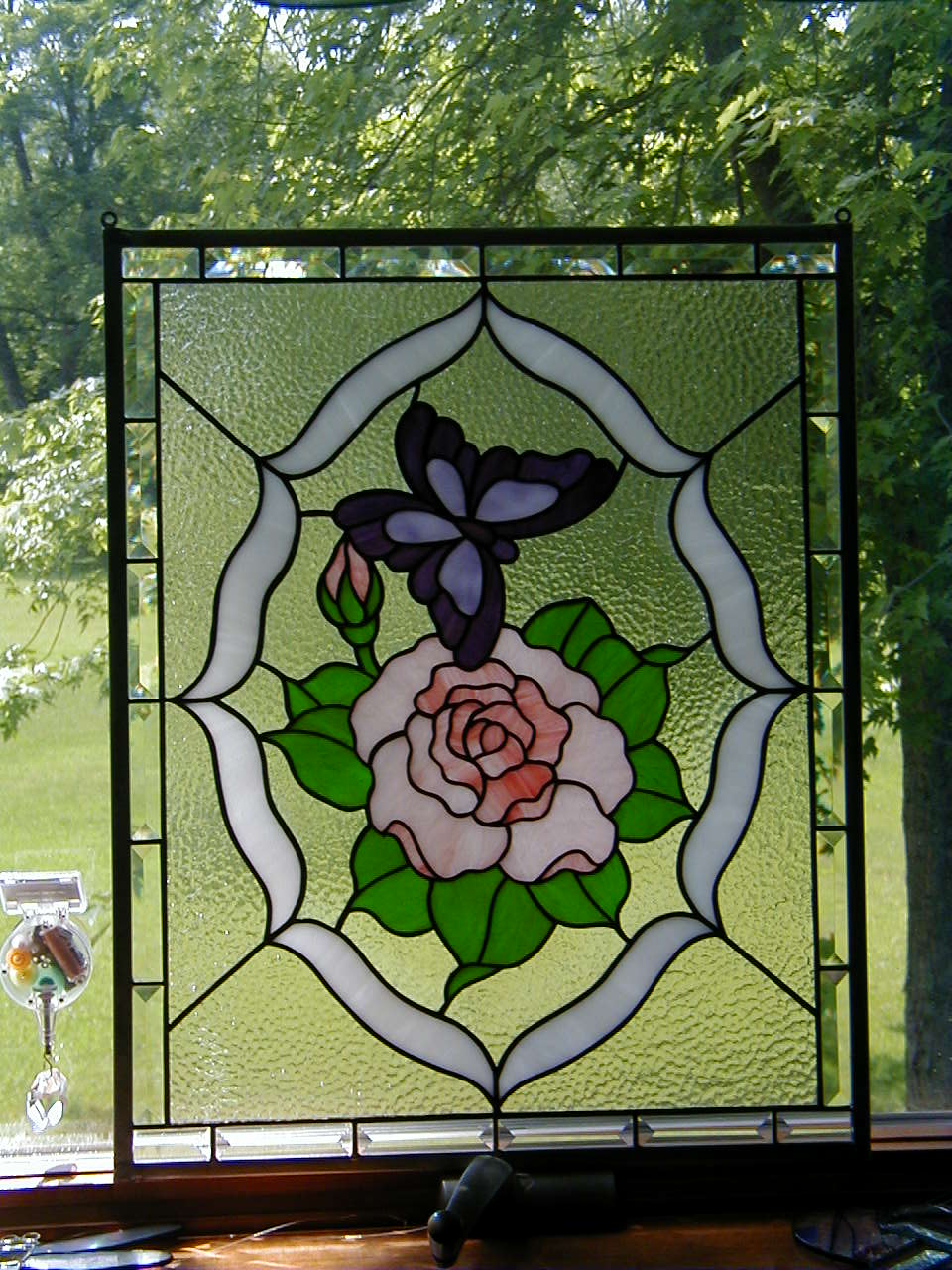 Morning Glories, Hummingbird, and butterflies make a delicate privacy window.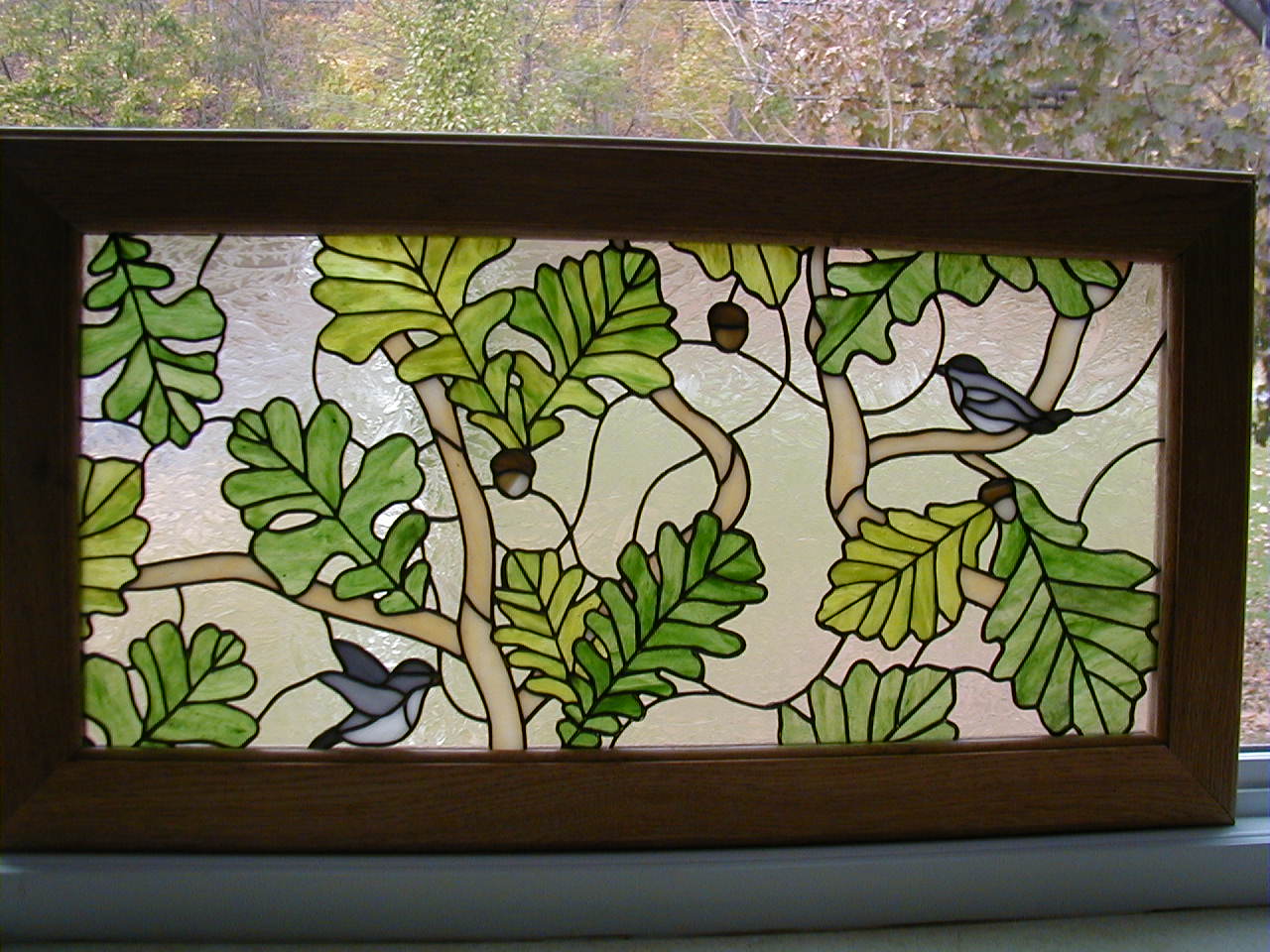 Oak Leaves were taken from a friends many oak trees. Each were scanned to create life like patterns. Birds and acorns were added for accent.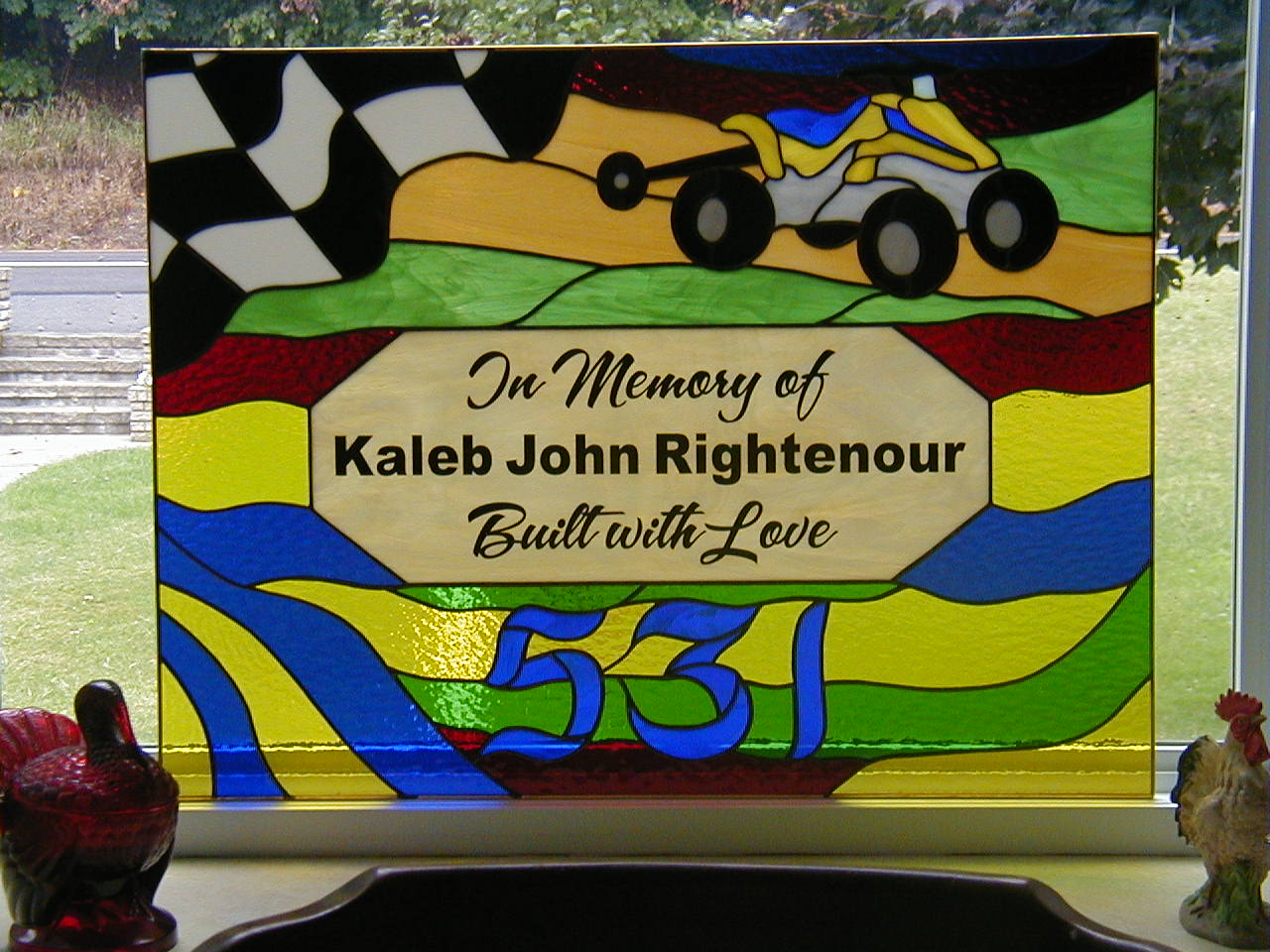 Kaleb loved racing. After his death from a four wheeler accident his parents wanted something to honor him with. The 531 was his racing number. He was just 15.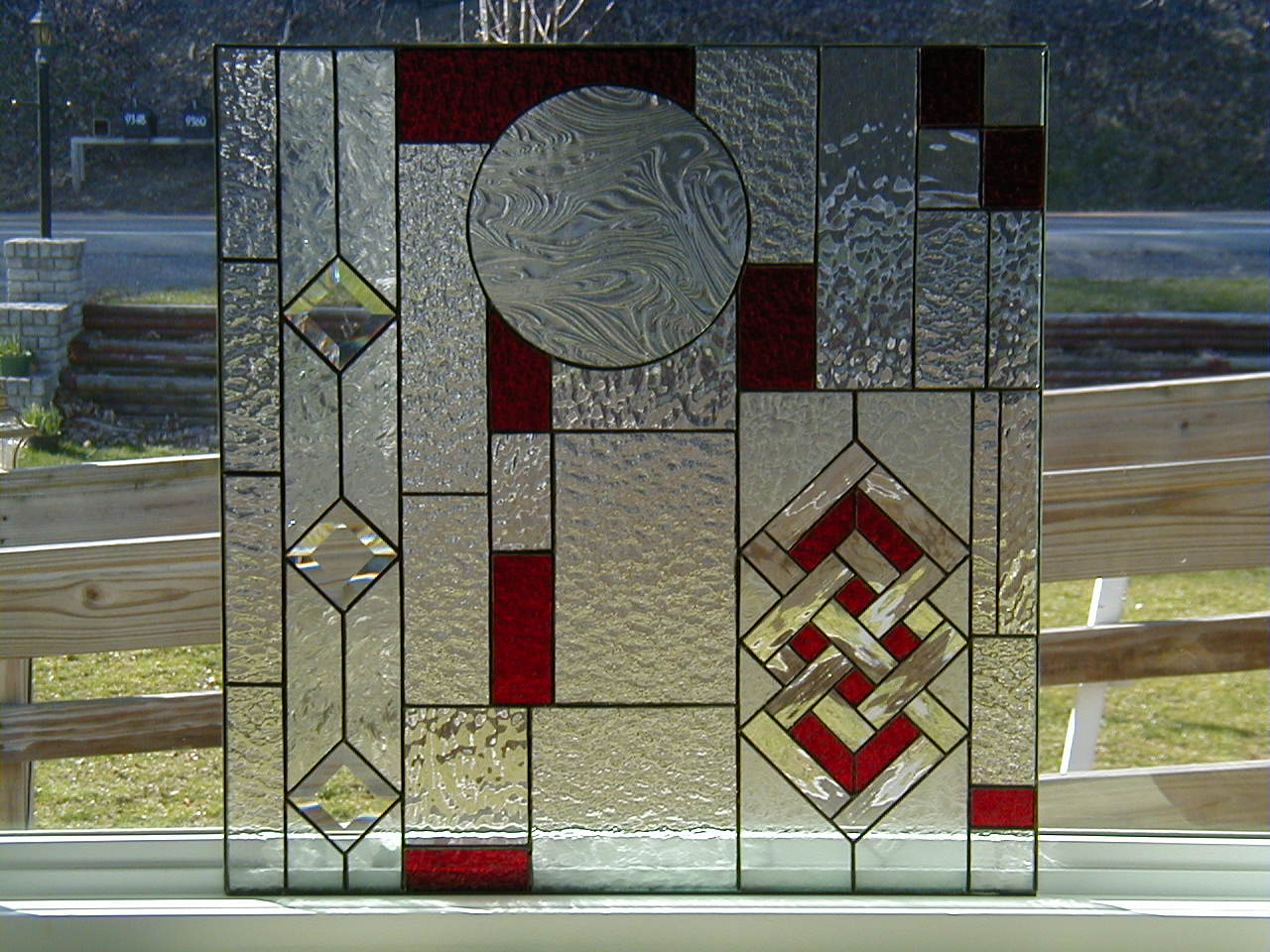 Geometric design in Red cathedral and several clear textures.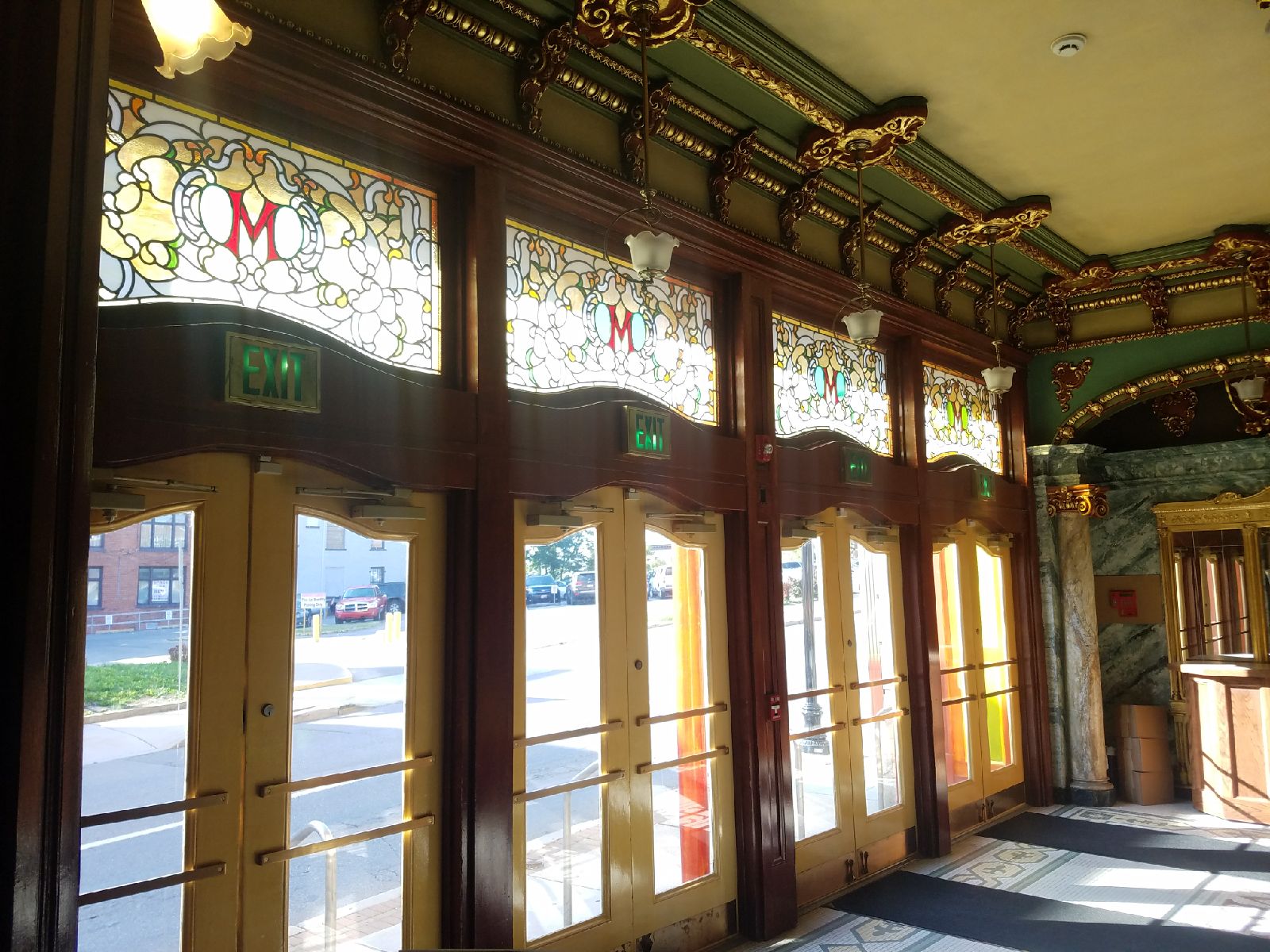 This is in the foyer at the Mishler Theather in Altoona, PA.
Not all these designs are my own but taken from various books and other sources to create the window or panel needed. Yes, some are. These are only a few of the works created in my shop. Some designs come from photos or drawings.